Hello Friends! Jazib Ali (

Xyb3r Ju7t

) Here ... So Today We Are Going To Talk About

How to earn from CPA for a beginner?

At The End Of This Article I Have Also Shared A Complete Guide I

ncludes All The Details For The Newbies To Easily Earn 100-150$ Per Day.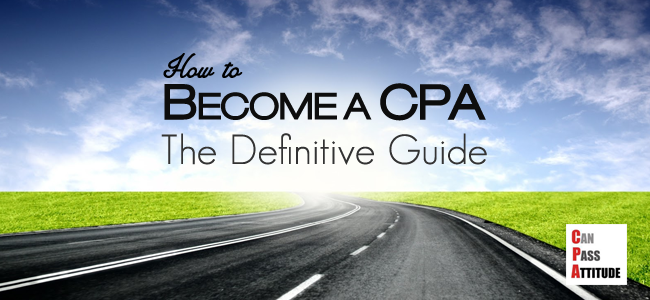 What is

CPA

?
CPA
is another kind of Affiliate Marketing. CPA stands for cost per action.As an affiliate, you will be paid each time when the user takes an action.CPA offers pay less but they are really easy to get.
How to earn from
CPA
for a beginner?
You earn from
CPA
when a visitor on your site completes an action required by the advertiser. That means if you post my ad for a survey, for example, and you have a user who clicks on the ad and completes the survey, then you get paid.
What Do You Mean By CPA?
CPA means Cost Per Action i.e. if someone clicks on your offer and fills in their email id or their zip code or some kind of information you get paid for it.
Some Tips By

Muhammad Jazib Ali

To Drive Traffic To Your CPA Network
Here Are 42 Tips From Jazib Ali To Gain More Buyers
1. Use your auto responder for ezine blasts to create trust
2. Pay per click traffic
3. Write and submit articles to the article directories.
4. Leave comments on other people's blogs with a backlink to your site.
5. Answer people's questions on
www.answers.yahoo.com
.
6. Post in forums and have a link to your site in your signature.
7. Write a press release and use
www.PRWeb.com
for distribution
8. Advertise your website on classifieds
9. Start a blog and submit it to the 100's of free blog directories.
10. Give a testimonial on a product/service for an exchange for a backlink to your site.
11. Submit your website to the major search engines manually.
12. Optimize each page of your website for a particular keyword or search phrase.
13. Put a tell-a-friend form on your page.
14. Add a "bookmark this site" link to your webpage.
15. Add a link in your email signature to your website.
16. Send articles to ezine publishers that includes a link to your website.
17. Use Twitter and Facebook
18. Give away a freebie (e-book, report, e-course) to amplify attraction
19. Participate in banner and link exchange programs.
20. Submit your website to related niche directories on the net.
21. Create a software program and offer it to visitors for free.
22. Purchase different variations of your domain name, and your competitors.
23. Purchase an active domain that already gets traffic in your niche, forward to yours
24. Pass out business cards with a killer mystery on them.
25. Marketing using friends
26. Viral video using Youtube, you can also purchase youtube accounts and add a link
27. Purchase ads on other sites.
28. Sell or place classified ads on
www.eBay.com
with a link to your site.
29. Post free classified ads
30. Exchange reciprocal links with other related websites.
31. Engage other people at conferences and seminars.
32. Buy advertising in popular ezines or newsletters.
33. Advertise on other "thank you" pages.
34. Write a free e-book and give it away on the "free e-book" sites.
35. Be a controversial madman.
36. Submit reviews for products with an Amazon.com profile
37. Start a lens on
www.Squidoo.com
.
38. Traffic exchanges
39. Get referrals from similar, non-competing sites.
40. Sell a product which contains a link inside so others distribute it.
41. Hand out flyers
42. Back End offers
~~~~~~~~~~~~~~~~~~~~~~~~~~~~~~~~~~~~~~~~~~~~~~~~~~~~~~~~~~~~~
Some Basic Things Required To Get Started With CPA
1) You need the CPA network
Cpalead
2) then You need the best and -65% discounted hosting
Kqzyfj
3) Learn Drupal! OR
4) Hire a cheap designer!
4) Find a niche (products) and then Put your affiliates in!
5) Then you need a traffic!
Adminder
6) a Customer service if not you
7) Pray!
8) Smile!
If you don't have any money to invest you can use Youtube or forums. Then you can hire professionals to help you!
As I Said In The Very Beginning Of This Article That I "ll Share A Guide Book Of CPA Earning By Reading That Book You Can Earn 100$-150$ Per Day From CPA :D
The Topics CPA Guide Includes:
Sign Up to CPA networks
Choose the offer
Putting the offer
Getting Traffic
Marketing
How To Download ?

Use These Simple Steps To Download The Guide .
1st Click on The Download Button Which is Given Below Then Wait 5 Sec And Click On Skip Ad
2nd Then You "ll Be Redirect To Medifire Download Page ... Simply Click On Download And Get That CPA Daily Earning Guide of 2018 By Green Hat World And Written By Muhammad Aamir Iqbal (

Sultan of Multan

)




A Very Motivational Message From Us

Earning from being a CPA is not really a problem at all. In fact, it is one of the professions where opportunities for job offers are extensive, especially for newly graduates. Just be competitive and do your best during the interview and other recruitment processes so you can easily get hired and start earning your own income.

Best of Luck